[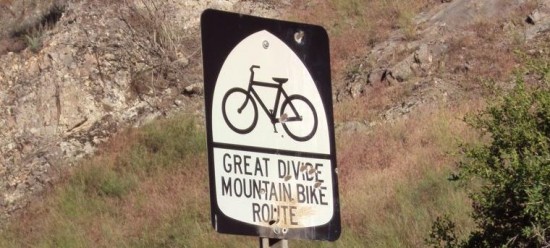 ][]

This is the second of a series of ten posts about my recent trip to Mountain Bike the Continental Divide between Banff, Canada to Antelope Wells, New Mexico. 
I arrived late in Banff and in hindsight I should have had a days rest and preparation before heading out on the trail. Instead, after I arrived I stayed up late and with the help of the Simon and Marco put my bike and trailer together and sorted out our equipment.
Day 1: Banff - Chester Lake Trailhead (43 miles)
Before starting the route I posted my bike bag and a few things that I didn't need on to Phoenix, Arizona. As with previous trip I posted my stuff to the Greyhound Bus Terminal in Phoenix. Quite often people don't know that you can do this but actually as long as you are not in hurry for your package to arrive, Greyhound is a pretty reliable service for parcels and they specialise in taking oversized and overweight packages (like bike bags).
We eventually got started at 10am – the first day did not go well for ...
more ...