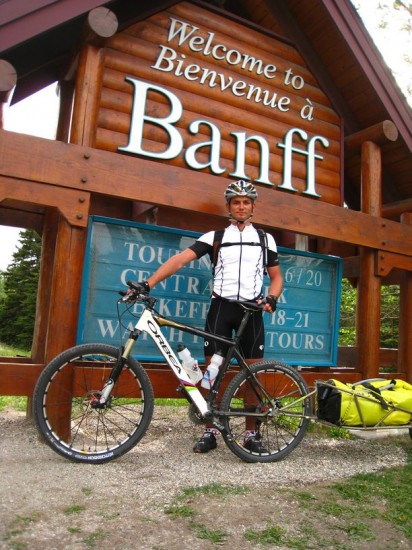 First thing this morning was to sort out what we will get rid of. I was almost gonna send my big Canon camera but it was too hard and I will carry it in my backpack instead. We also put the flags on :-)
At the post office, we sent a box of 3.9kg! The trailers felt so much more easier to tow. Definitively it makes a big change! After some pasta in Canmore it was time to head to the trail to get to Banff to get some taste of the off-road of the Great Divide. We climbed up the Spray Lakes road and Simon had a kind of disfunctional cycling problem… no more energy in the legs! So he also trained to push the bike & trailer wearing his bike shoes… But he didn't complain. He was mad at himself to not having any energy in his body.
![IMG_2660_1][]![IMG_2662_1][]
After the climb comes the downhill (or almost should I say) to Banff on the Goat Creek trail. It was a nice feeling to be i nthe forest biking with the trailer ...
more ...