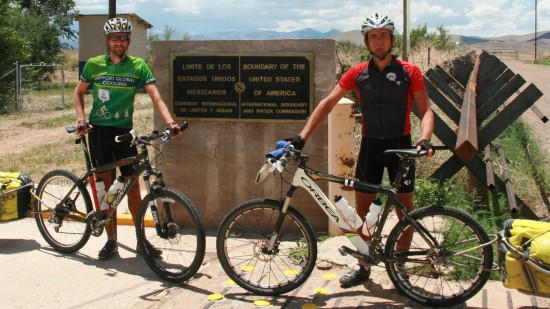 Our last day started out wonderfully well. We had slept under the stars in the desert, woke before sunrise and were on our bikes as soon as it began to get light. The air was cool (ish) and the trail was good, and although we were a little bit sad that it was the last day of the ride, I think both Marco and I were excited about reaching our goal; the Mexican border post of Antelope Wells.
We still had about 80 miles to go, including the infamous (among Divide riders) Lonely Highway; the seldom used road that covers the final 45 miles from Hachita to Antelope Wells.  Naturally, it is uphill (if only very slightly) and of course we were riding into a headwind but the hardest thing about the road was the complete lack of traffic; I counted around 15 cars during those miles, and most of those were Border Patrol vehicles.
The silence gave me plenty of time to reflect on the trip overall. It seems like light years ago since we left Banff, but at the same time, the ...
more ...