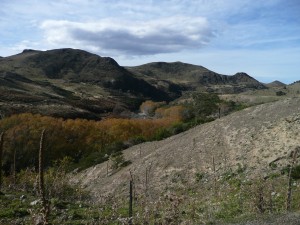 After months of thinking about it, I finally got some decent training done on the bike, completing the Central Otago Rail Trail twice in four days.
My plan was to ride the 150km from Clyde to Middlemarch over two days and then spend the third day riding all the way back. After all, the trail is on old railway line, so it must be fairly flat right? Well, that's true - there is only one hill, but the problem is that it is about 75kms of gradual uphill and then 75kms of gradual downhill. On its own, that would have been OK, but a fierce headwind on the third day scuppered any chance of going the whole way back to Clyde.
In the end I only made it half way, but that took me just under 8 hours. I lost count of the number of times that the wind brought me to a complete standstill and I even ended up pushing the bike for a little way as I was using up so much energy trying to pedal into the wind.
Still, it was ...
more ...