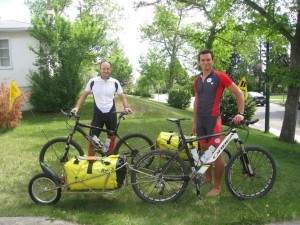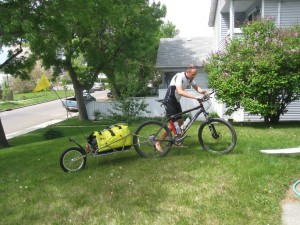 Tuesday morning we were before 10am at MEC to hopefully get the trailers. We were crossing our fingers, and finally they were here! We unpack everything right in front of the main door and assembled them in half an hour. Then we had to get back home to send 43kg of gears down to Phoenix before being able to leave. But yeah, there it started… Putting the trailer on the back of the bike was quite…. how to say… surprising! It's heavy!!! It's really heavy… How are we gonna do it. But let's give it a try for the first day to Canmore on a paved road.
We left Crystal & Shannon who hosted us during almost one week (thank you so much for your hospitality and all the good time & parties we had!) and started cycling toward Canmore on the 1A. About an hour later we got a huge rain with thunders…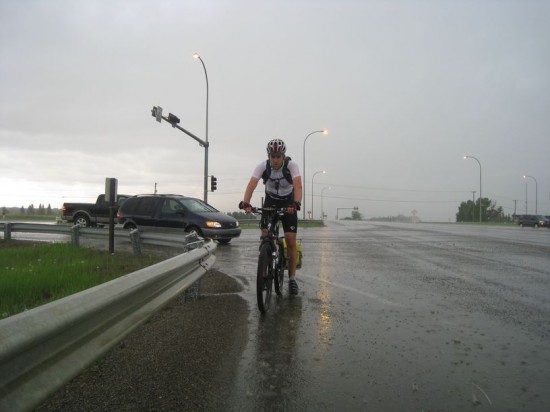 It was raining so much that someone stopped and asked if we needed a ride somewhere ;-) Thanks but we have to go through this rain and to Canmore on ...
more ...